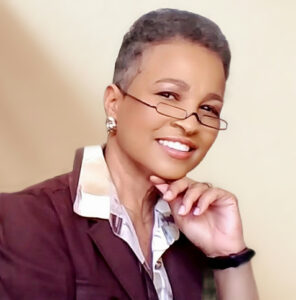 Lauren N. Nile
---
Lauren N. Nile is an author, keynote speaker, trainer, and retired attorney with 30 years of broad experience in designing, developing and implementing a wide range of Organizational Development activities intended to assist organizations in increasing their emotional intelligence, compassion, and productivity. In that capacity, Lauren has worked with various levels of organizational leaders and many kinds of teams. Her knowledge and skill areas include leadership, team building, working effectively with temperament differences, effective communication, conflict resolution, cultural competence, sexual harassment prevention and intervention, training-of-trainers and facilitated dialogue. At the selection of the Equal Employment Opportunity Office of the Executive Office of the President, (EOP,) Lauren conducted the first office-wide sexual harassment training for the EOP.  For the EOP, she has also conducted Equal Employment Opportunity training, which included members of the White House staff. At the request of The U.S. Information Agency, Lauren traveled to Jordan and Gaza to speak with members of the press, university groups and Palestinian women's groups on issues of cultural and gender diversity in the American workplace. Additionally, at the request of the U.S. State Department's Office of International Information Programs, Lauren delivered keynote addresses on workplace diversity in Rio de Janeiro, Salvador and Sao Paulo Brazil. Additionally, she was selected by the Texaco Corporation to be a member of its national diversity training team. As a consultant, Lauren has worked with governmental agencies, non-profit organizations and Fortune 500 corporations.  As part of her training career, Lauren has served as Director of Training for the National MultiCultural Institute in Washington, D.C., Manager of Professional Development at California State University, Northridge, and Interim Director of Training and Professional Development for California State Polytechnic University, Pomona, California.
As a workshop facilitator, Lauren is active and engaging. At the individual level, her practical and dynamic presentations captivate and challenge participants to achieve higher levels of self-awareness and thus personal growth. At the group level, her work is designed to foster insight, dialogue and understanding among employees. Lauren's sessions are highly experiential.  She uses interactive, adult learning techniques including role play, video, simulations, small group work, large group discussion and lecturette. Her background in both philosophy and law supports discerning and realistic approaches to complex organizational issues.
In addition to consulting, Lauren is often asked to deliver keynote addresses on a variety of issues. She has been interviewed on the Fox Network Morning News and quoted in the Washington Post, Business Week and the Christian Science Monitor.
Lauren is a three-time author. She is the author of two books: On Race and Religion: My Journey from Jim Crow to Mysticism, On Race and Racism: Humanity's Bottom Line, and a nationally-recognized training-of-trainers diversity training manual. Lauren has hosted "The Wisdom in the Middle" a Los Angeles-based cable public interest television show, and was the host of "The Fate of Humanity:  Crucial Conversations for Our Survival," on the Variety Channel of VoiceAmerica.com, the leading producer, distributor, and online broadcaster of original, live, and on demand talk programming worldwide.
Lauren has been named both one of the 2019 Outstanding Voices of Palm Springs, and  2019 Advocate of the Year by Palm Springs Pride of Palm Springs, CA.
The goal of Lauren's work is to help organizations create work environments in which every individual is both highly welcomed and equally valued.
Lauren holds a B.A. degree in Philosophy from The University of New Orleans, an M.A. degree in Philosophy from The University of Connecticut and a Doctor of Jurisprudence degree from Cornell University's School of Law. She is a retired member of the Pennsylvania Bar Association.
Prior to her training and consulting career, Lauren held the following positions:
Assistant Dean of Admissions, Wesleyan University – Middletown, Connecticut
Equal Opportunity Employment Specialist, U.S. Department of Education Philadelphia, PA and New York, New York
Chief, CETA Affirmative Action Compliance, New York State Department of Labor – Albany, New York
Administrative Associate, New York City Department of Consumer Affairs New York, New York
Law Graduate, Maryland Legal Aid Society – Upper Marlboro, Maryland
Staff Attorney, Women's Equity Action League – Washington, D.C.
Staff Attorney, National Treasury Employees Union – Washington, D.C.
More recently, Lauren served as Director of Equity and Diversity for California State University, Northridge, CA, and Interim Director of Diversity and Compliance for California State Polytechnic University, Pomona CA.